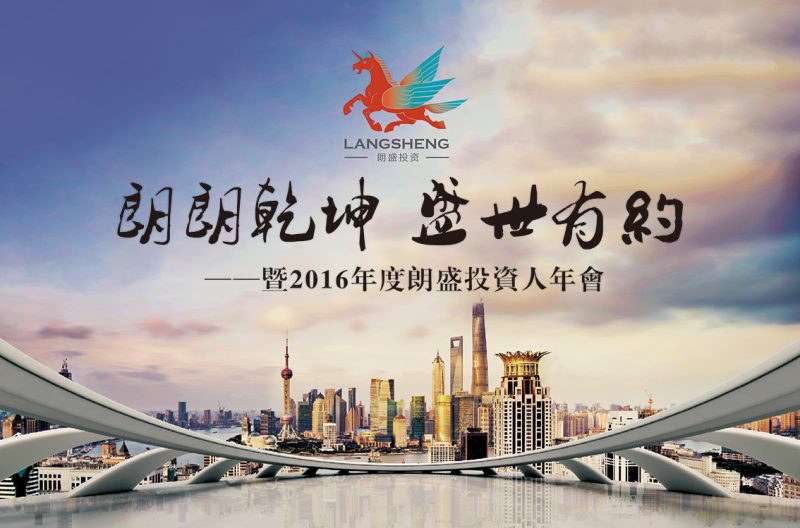 at the end of golden autumn october, the 2016 langsheng investors annual meeting was successfully held and finished in shanghai wanda reign hotel on october 29th.
on 13:30 pm, october 29th , 2016 langsheng investment forum was opening. we invited the founders of our invested companies, industry-leading experts and scholars to do the keynote speeches, and arranged them to form topic groups and discuss, which was able to help realize a more effective communication and interaction.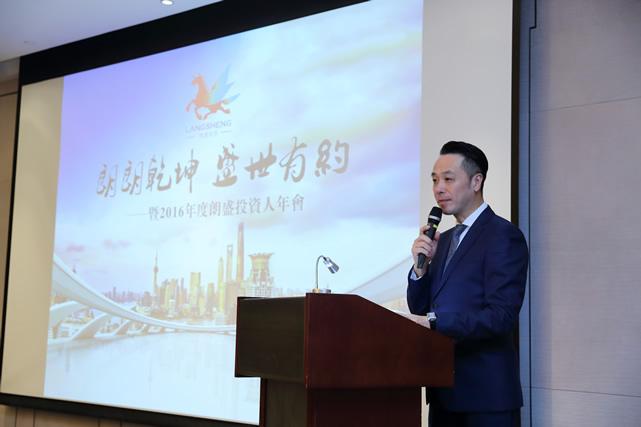 as a good friend of langsheng investment chairman ping fan, mr. gao extraordinary attended and hosted the forum, who was a host of oriental tv. mr. gao's attend added luster to our activities.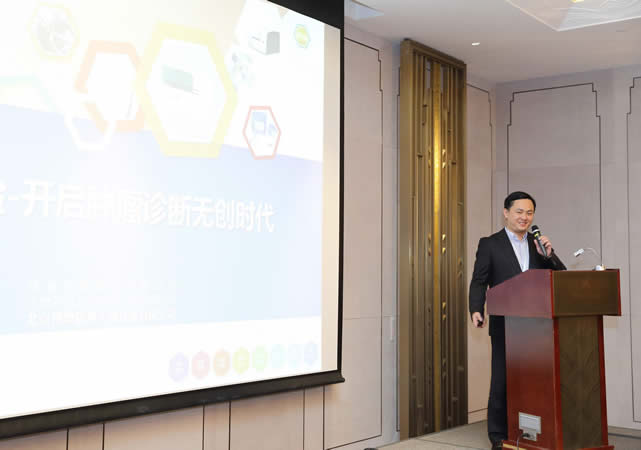 (chairman of bio-capital introduced the "noninvasive screening diagnostic era" to us.)
liquid biopsy technique is considered to be the most exciting breakthrough in the field of cancer diagnosis, named one of the 2015 ten breakthrough techniques. with the continuous development of each technique, liquid biopsy is gradually developing from research to clinical, which will bring explosive business interests' growth for the industry .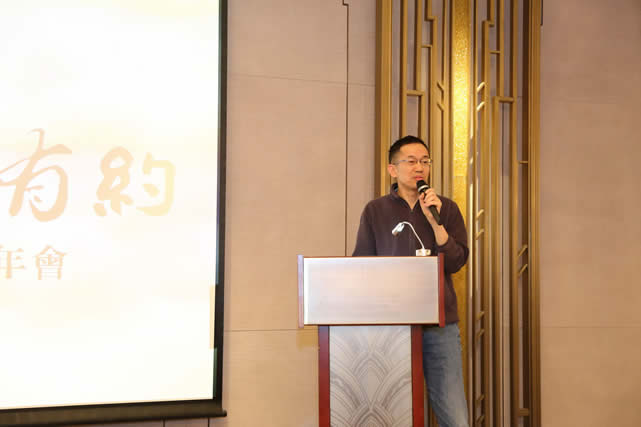 (found of abmart mr. meng xun explained the reason of "antibody democracy.")
after nearly 9 years' accumulation, abmart redefines the preparation of monoclonal antibody, shapes of a 100,000 monoclonal antibody library, and based on it to make an antibody chip, which can provide the corresponding high-throughput tools for the field of biomedical research, with a revolutionary meaningfulness in studying proteins, measuring proteins, and discovering a specific targets on proteins.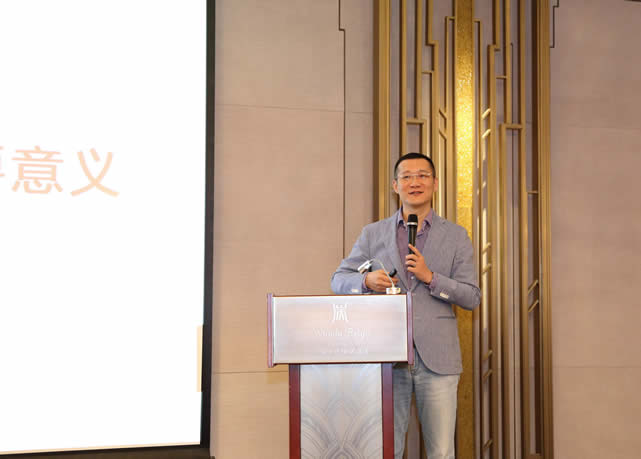 (chariman of peoplenet tan jianfeng introduced the importance of data and
certification security in the field of financial.)
tan jianfeng said it also gave birth to the era of data security in the era of big data. in this area, because of the unique technology "sotp" soft encryption technology, making the id verification in the era of all things connected had been solved perfectly, and greatly reducing the cost of internet communication security including financial. which made innovation data service and business model unable to connect because of the fear of data security problems, and indirectly promoted financial services and internet of things to have a further development and innovation.
the annual meeting increased the workshop session, which was hosted by langsheng investment team: partner mrs. zhou ling, investment vice president mr. zhu xiaojun, investment vice president mr. gu zhuomin, they formed discussion groups respectively from the field of consumption, finance, medical. the guests chose a group their interested and discussed with each other, which made all of them benefit a lot.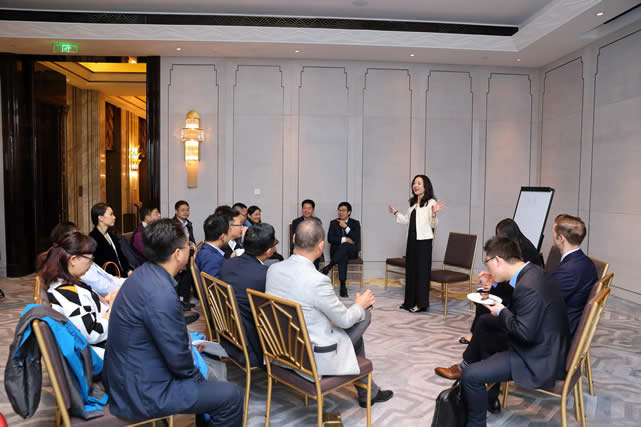 ( investment opportunities under consumption upgrade )
china is developing a new round of consumption upgrade and is going to become a major bright spot of driven economic growth in the next few years. meanwhile, it means there are huge investment opportunities in many fields related to big consumption. the current round of consumption upgrade is driven by the rise of middle class and the change of population structure, which more emphasizes a upgrade of "quality, efficiency and experience". branding in the future, channel innovation and integration, industrial chain integration will be an important investment subject in the consumption field.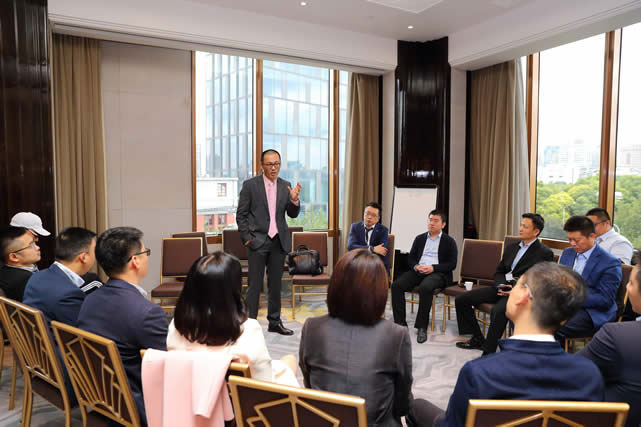 ( financial innovation under data driven )
logistics, capital flow and information flow run through the whole process of the entire value flow. only a comprehensive control of information flow, will it be able to real time understand whether each link's value realizes an effective formation. in the data era, how to make better use of information flow to find and create new business value is of great importance.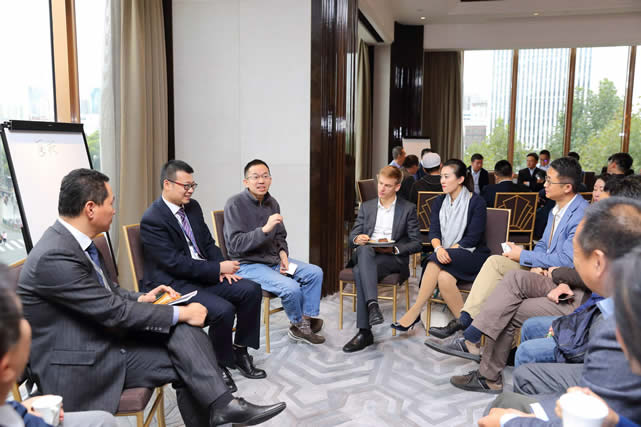 ( how the precision medicine leads a change )
precision medicine is evolved from the concept of personalized medicine, which makes a revolutionary change to the concept of the medicine and medical fields. under the guidance of the concept of precision medicine, the development of drug development, clinical diagnosis, personalized treatment are flourishing.
after the discussion, every group selected several guests to the stage to share wonderful views, and strove to achieve information exchange to share valuable a wealth of experience.
after sharing, langsheng investment partner zha yang hosted and discussed enterprises' response and development road in the current economic environment, together with founder of , chairman of gener, chairman of deshi mr. cui shizhang and chairman of langsheng. they point out that the transition from "made in china" to "made for china" provides medium-term investment opportunities for health and education, health care, tourism, internet, entertainment, sports and other industries.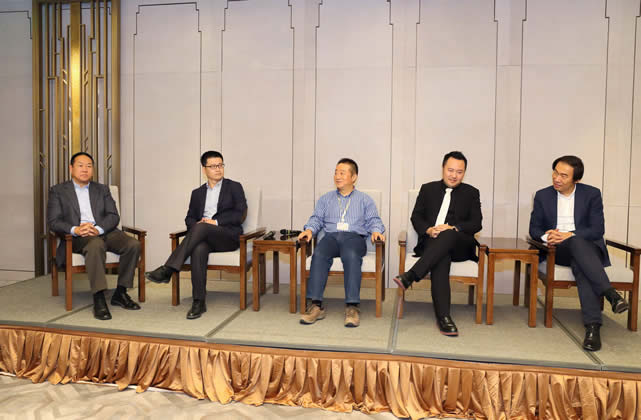 ( from left to right are respectively mr. zha yang, mr. cui shizhang, mr. liye, mr. ping fan, mr. deng feng)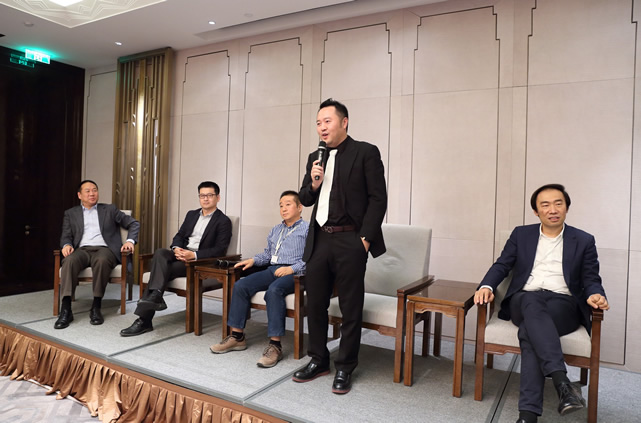 ( chairman of langsheng investment mr. ping fan is speaking )
the two-day annual meeting ended with a pleasant communication dinner party, langsheng looked forward to building a platform for information flow and sharing.